Things to be grateful for
It was a Friday, and the girls and I were exchanging messages throughout the day. Shen, Sophie, Jheng and my bestfriend, Dang have all been my constant companions since three months ago that I finally decided to ham it up to life and try living entirely on my own. Yes, ala Carrie Bradshaw. For many months, I'd been deciding what to call how it feels and last night, while reading the May issue of Real Simple, where a lady comes back to her former home and calls her former love writes about how she chose the path where she is now --- that it had been like walking on a tightrope but it she loved it because hope sustains us and that love takes many forms, including the one for self.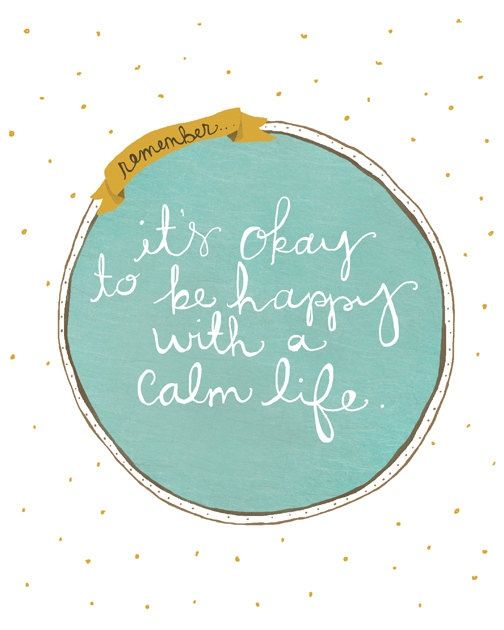 It had been like walking on a tightrope. Every step of the way is either a triumph or a small loss. It hasn't been an entirely losing battle --- and I know it won't be. But I have to say everyday has been a challenge.
"Do you miss your nieces and nephews?" asked my mentor and great friend J. I used to live next door to my baby nieces and nephews and whenever I felt somber, I always came up to them and cuddled them like little puppies. "Of course, I do. I just see them every other week now but this is the way it has to be," I said.
Granted, living solo has its grievances --- but mostly it has been a joyous experience. I get to learn about myself. It started with the fact that I after all, didn't need so much to exist. Like a certain showbiz personality, I slept on the floor for a few weeks while waiting for my bed to arrive. I've whittled down the pairs of shoes I own and I can, in fact, be a good hostess, after all. The dishes may have been such a chore but with Shen's technique (aka cheering yourself while doing the dishes "Hell to the yeah!), dishes and cleaning the bathroom have been extremely fun.
And because instead of feeling morose as I usually do on this kind of day (it is Mothers' Day morning as I type this), I would just like to share with you five things I am grateful for today, the past weeks, and in the future. There can never be too much gratitude to feel --- so I hope that in so doing, I will spread the good feeling it has been giving me.
1. Team E girls. I honestly do not know where I would be on several days that the girls have picked me up from "lusak" as we call it. There are days when a human feels her lowest and when I am in my lowest of lows, they are always there to cheer me up, spray me lavender oils (hello, Sophie!), show photos of boudoirs (Jamie!) sing crazy songs with me (Shots!), make my bed and do my dishes (thank you, BFF!) and cheer the dishes with me (Shenny!). Life has truly been like Carrie and the girls and I am ever so grateful for having found these girls in my life.
2. Linen Spray, All is Well and high thread count sheets. For Jheng's birthday, we all drove up to her hometown in Bataan. It was my first time to sleep beside Sophie, whom I discovered to be such a luxurious sleeper! Through her, I discovered the miracle ball (which relieves back pains etc.), the So True Naturals Lavender Linen Spray that put me to sleep for 12 hours (yes, ask anyone), and All is Well oil from Zenutrients. AH! Heaven! When I returned to Manila, I was having withdrawal symptoms so Sophie came to my rescue with the spray and oil. As for me, to complete my new luxurious sleeping habit, I changed all sheets to my highest thread count ones and slept for hours on end at my home.
3. Aerosmith's The Global Warming Tour. It has been five days since I was rocking out to Steven Tyler and the rest of Aerosmith but until now, I have goosebumps from Steven's performance. ANG GALING! When Manila Concert Scene first announced it, I already screamed in anticipation but sort of waned out when I saw the prices because they weren't cheap! But hey, Steven Tyler is Steven Tyler. I prayed for days and thought about it like I was embarking on a big journey. In the end, I allowed myself the little joy of seeing a rock legend live and after the concert, I was truly, truly grateful that all odds were in my favor to make it happen. I am a very happy girl.
With my friends Johann and Rose at the Aerosmith concert. LOVED THIS CONCERT SO MUCH!
4. Travel plans. I think it was in Forbes Magazine, or Fast Co. or INC where I read it that one's high on making travel plans is much higher after the travel itself. I am somewhere in there right now and it surprises me that the feeling of wanderlust is stronger than ever. For a while (and maybe because I was so focused on nesting and chores) that I have forgotten what it felt like to be in new soil, immersing in culture you've only read up in books and hearing languages you don't understand. I am on a travel planning high and I can't wait!
5. Faith. "When you have nowhere else to go, look up," said my good friend Jheng. And when she does that, I am always in tears at how could I even forget going to God when I have troubles. I admit that I am a very un-Christian Christian. I sin in so many ways every day and despite reading the Bible and attending small group meetings and worship services and listening to The Anthem on repeat. And despite all of that, faith saves me --- and makes me believe that despite being more wicked than I would ever dare find out, I am loved more than I would ever dare realize.
And to you, my dear reader, thank you for always indulging my thoughts. I hope that you have a great and blessed day.
Catch my daily posts via Live an Inspired Life on Facebook!
xx