Chronicles of Summer: This is Why I'm Tan
I hadn't been planning on spending almost all of the summer months baking under the sun. I figured it wouldn't be a very busy summer with all the projects that keeps on piling on my lap. Besides, if you're in Manila right now, you don't need to hit the beach for you to get baked. It can happen in the comforts of your own porch!
It started off as a spontaneous Boracay trip:
While having lunch at Red Coconut, Station 2
And then, after the work stuff I'd been doing at Cebu, we were allowed to play and lounge around so we took ourselves to the newest hotel resort in Cebu, the Imperial Palace (yes, it's Korean-owned!)
Photo taken by Tin Natividad
At the Imperial Palace beach front.
The extraordinary buffet experience at the Imperial Palace. For a day tour, Php 2,200 inclusive of beach/pool use with buffet is pretty reasonable!
With City of Vintage's Mac Vengco-Bergantin at Ayala Center Cebu, Photo taken by her hubby, Jordan
Two days after I came back for Cebu, we left again on a business trip to Cagayan de Oro. As always, after tiring (but extremely inspiring) days of bringing the financial literacy advocacy team to CDO, we trooped off to Bukidnon, supposedly for some zip lining, as they have the longest zip zone in Asia, of 840 meters!
However, the service was really bad and they had so many people lined up at 9:30 AM so we left but took pictures first!
So, we just went WHITE WATER RAFTING instead! Ah, I cannot express how exciting it is. If I'm saying these things in person, I would be squealing and smiling in delight because it's definitely one of the most exciting activities I've done so far!
Our "groundbreaking" photo. :P
Coursing through Rapid #21 and a bit fearing for my life.
And to think I didn't even want to join at first, I think I was the one who enjoyed the most.
Can you see my huge, huge smile? I told you it really was fun!
And then we all fell, which made it more fun!
And of course, I just had to fall alone, which was the highlight of the whole thing.
Loved it!
The White Water Rafting trip lasted for about five hours so that explains why people who've seen me after hardly recognize me. When I went to meet up with some friends last night at Agave, R exclaimed: " Are you a walking sunburn guised as a person?" Oh and Frances didn't recognize me as well last Tuesday inside the dark Encore.
Oh and it's hardly done yet! I still have one more local trip for the month of May (oh man, I think it's two, or three, I believe I'm headed back to Boracay!) and this is the thing I've been so excited for the past couple of weeks: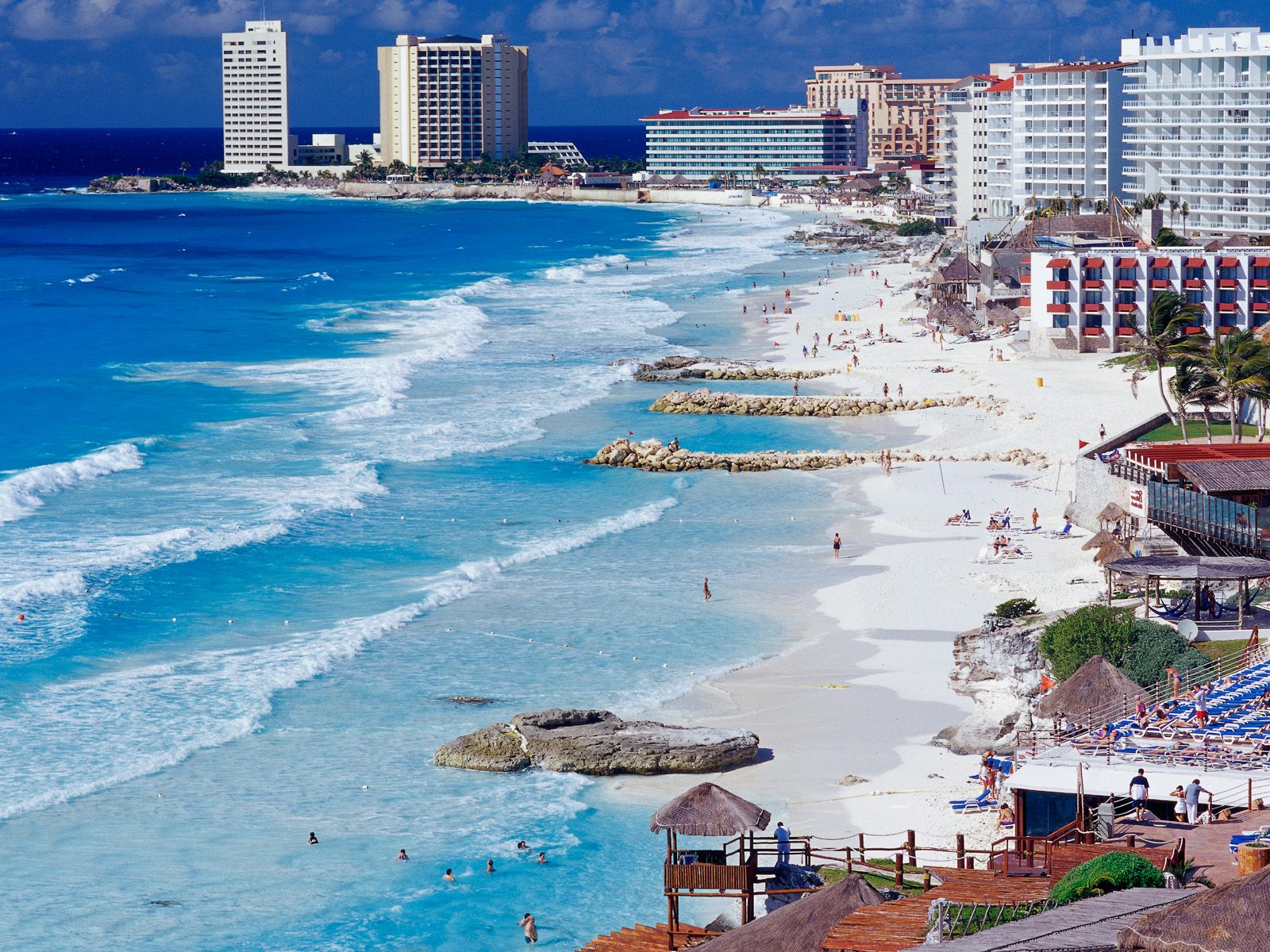 For the month of June, my destination is: Cancun, Estados Unidos Mexicanos!
Source
The parental units misses me so much they'll be treating me to a 10-day trip to the land of Frida Kahlo, sombreros, tequila, margaritas, and a whole nation of sexy men (and women!). After a lot of processes (visa, arranging the connecting flights and the accommodations), I'm free to finally feel ecstatic! I'm incredibly excited to visit the Mayan Ruins and the Museum of Frida Kahlo, Chichen Itza (one of the new seven wonders of the world) and of course, to just burn my skin even more in the fantabulous beaches of Cancun while downing insane amounts of mojitos and margaritas. The Spaniard thinks it's going to be a really awesome vacation.
Ah, I wonder if I ever will go back to my old skintone. For the mean time, I'm sticking to my darker foundations and embrace my "new" look.
How was your summer? I hope you fab, fab Filipinas are surviving this heat. And if you happen to be on other side of the world right now and experiencing cold weather, well, LUCKY you!
The BFF is celebrating her 25th (Silver) birthday and she's giving away fabulous items over at her blog! Drop by to greet her and join, too!

Catch my daily posts via Live an Inspired Life on Facebook!