Bursting with Fruit Flavor
Kids who grew up in the 1990s know this --- Troy Dyer {played by Ethan Hawke} uttered those words in the movie definitive of that generation --- Reality Bites. Back then, I didn't really understand when he said that --- and even know, that still confuzzles me. However, as I spritzed on and on and on, United Colors of Benetton's new line of body mists, mine in
Warming Mango, it was the single thought I had in mind: I was bursting with fruit flavor.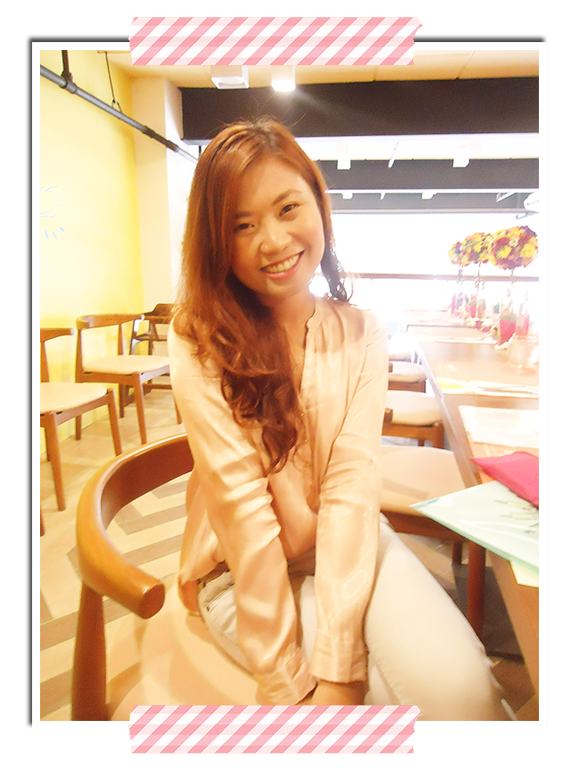 You could say Benetton is making a foray into the world of Bath and Body Works meets Victoria's Secret with the exotic scents. My experienced nose couldn't match any of their scents with any other! When I and a few Manila beauty bloggers were invited over to see and smell the fragrances over brunch, I spent a long time pondering which one was "me."
My partner in Kanin Crime, Donya Michelle M. | Photo taken at our newest, yummiest brunch hangout, The Early Bird
Kargadora 1: So anong kakainin natin? *while munching two jars of fries*
Kargadora 2: Eggs Ben and Adobo?
Kargadora 1: Eh what about Adobo and risotto? Let's eat both.
Kargadora 2: Ok, but let's get French Toast Fondue after.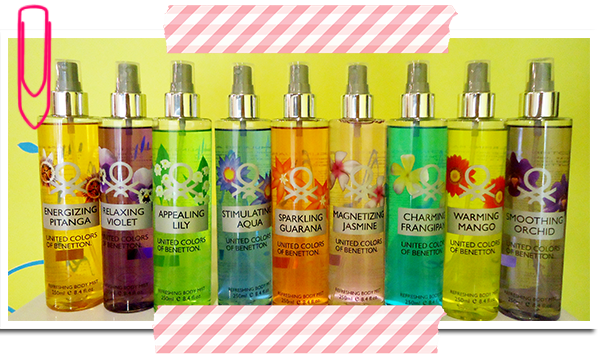 ... and finally, after a long time ...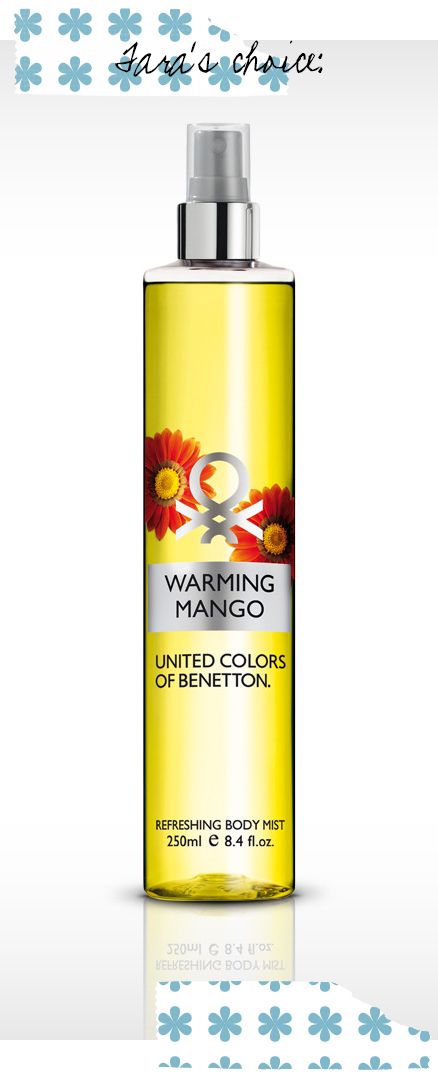 Warming Mango: The fragrance evokes all the Indian gentleness and dresses you with a juicy mango pulp.
Top Notes: Pineapple, Ripe Mango, Star fruit
Heart Notes: Jasmine, Plum, Raspberry
Dry down: Peach, Musk, Sandalwood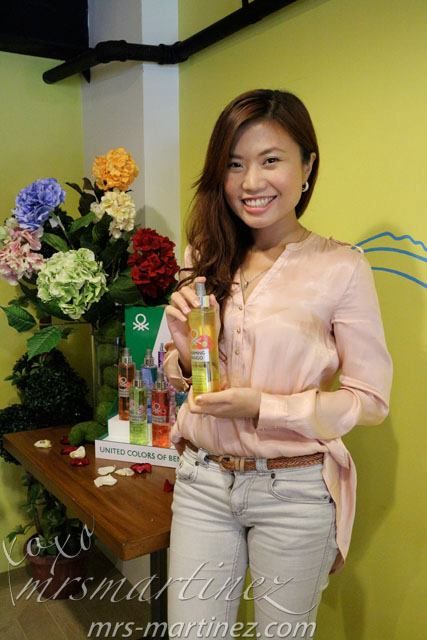 Photo by Michelle and her Canon EOSm | Warming Mango it is!
OOTD: Silk top: H&M Japan
Jeans: Promod
Belt: Singapore
Tales of Kanin Kargadoras by Michelle and Tara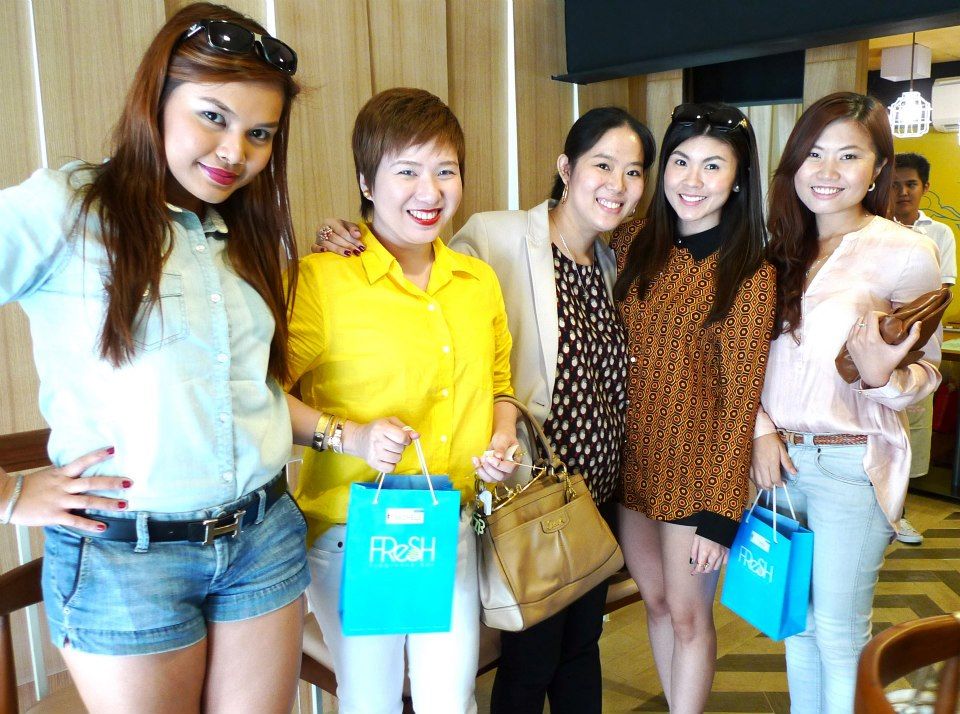 Just like any other United Colors of Benetton ad, there is one scent for everyone, and from every country.
United Colors of Benetton Mists are available at less than Php 500 at all major beauty sections of department stores and Fresh Fragrance Bar, Eastwood Mall.