February BDJ Box Unboxed: Shiseido!
If you've been catching several beauty posts mingling all over the web, you most probably know that BDJ Box for February is exclusively Shiseido --- and well, a Nippon Touch Up kit :)
If you haven't seen any post about it, here are some photos of MY box, a box I squealed at when Dar gave me because I'm a crazy cat like that. Plus, lately, I've been liking Shiseido after getting to try their eyebrow liners, facial wash and toners.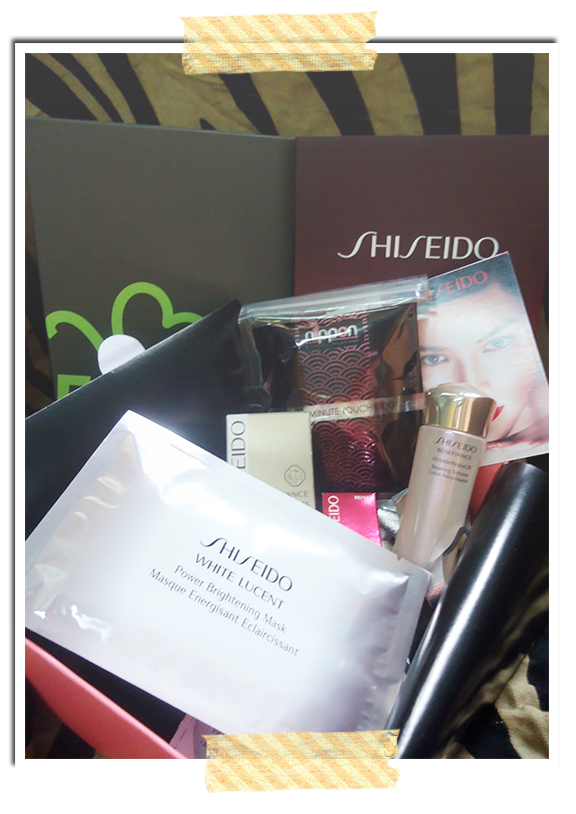 Shiseido White Lucent mask and serum, a lipstick, softener and wrinkle cream.
Is it just me or isn't Shiseido's packaging absolutely elegant?
... which reminds me, I am the official reviewer for BDJ Box and White Lucent!
Stay tuned for that review :)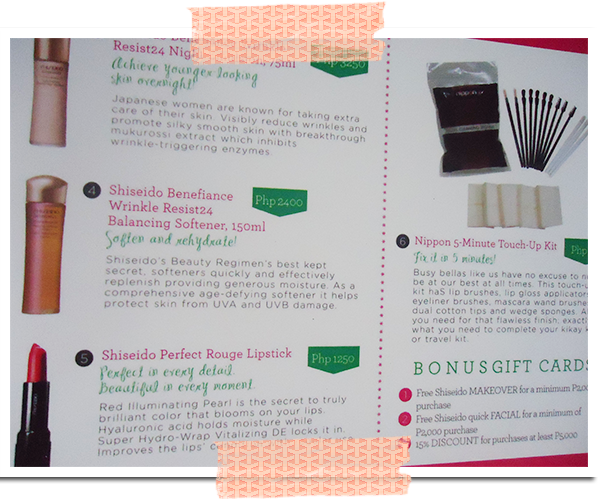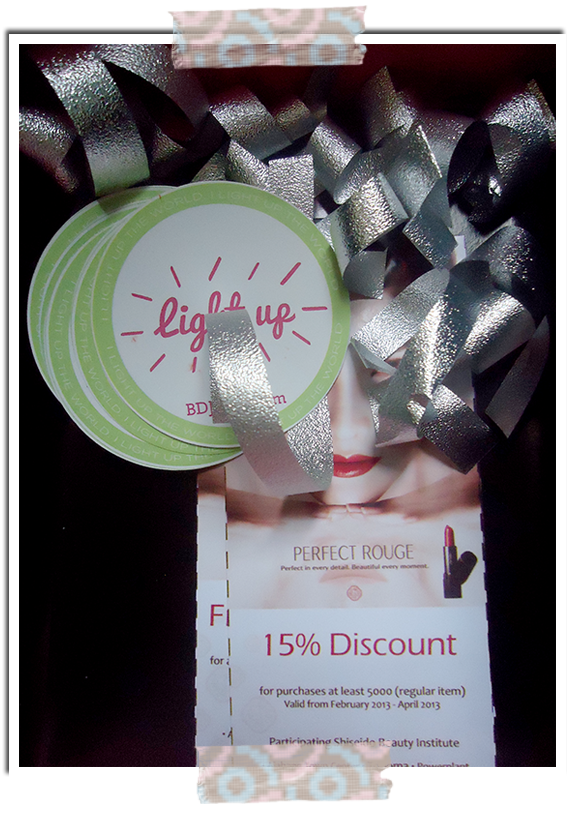 Did you know the BDJ girls lovingly cut each confetti by hand?
That's all love, everyone! :)
As for me, I'm truly very excited to use up my samples --- if only I'll figure out how to use them. Top of mind comment on the brand, while it does the job, it's usually tough to figure out because it uses different words, yeah?
And before I leave you, thought it might be of interest to you to join our current challenge, up at BDJ Box. :)