Chronicles of Skin: The Ultimate Diamond Facial at Skin, The Spa + Giveaway!
The phrase The Spa will always be two syllables that will bring the image of relaxation to mind. Apart from the usual fare of kneading, The Spa has always been a favorite urban retreat for the simple reason that their ginger tea is a concoction that will make you want to stay inside it forever.
However, on a (hot) Tuesday afternoon, I was in for something different as I turned right to SKIN, instead of turning left to the spa reception. I was feeling a wee bit dull in the face area and when weekends and holidays have been devoted to housework, a girl can opt for a facial instead.
The first order of every facial (and girls, you must remember this) is a talk with the dermatologist to discuss your skin's state, while sipping hot ginger tea, of course. SKIN's derma (who had a fabulous perm and perfect poreless skin) had been a kind and listening ear to my skin woes. I told her about my breakout episode last year where nothing,NOTHING, could stop my breakout. As I recently discovered, I have no hyperthyroidism, as I was previously told so it was probably just a bad case of stress mixed with a breakout phase. Thankfully, I had no breakouts this time, just acne scars from decades ago. She recommended dermaroller --- which I promised myself I would save up for, even if the maximum recovery would just be up to 85% of the skin.
After my long quandary on the topic of skin, I moved towards questioning her about why I had such intense hairfall --- so much so that I asked her if I was dying. LOL. The derma conducted a bit of hairfall test on me and surprise! My hairfall rate was just normal. She said that if 3 out of 10 of your hair falls, then that's something to be concerned about. I had 0 and had a total of 50 for an entire day. The threshold is up to 200. HA!
The Ultimate Diamond Facial
To tell you candidly, I was every bit of ready to face pricking --- tiis ganda in local parlance. I knew from experience that there was always some pain from the pricking wherein your facialist would ask you "Ma'am, masakit ba?" through your tear-stained face. I was ready but the pain, when it came, was tolerable and get this --- done by the dermatologist herself.
The facial itself consisted of the usual treat of cleansing the face properly. Like any other The Spa massage, I almost dozed off into oblivion. According to Dra., massages keep the blood circulation in the face. The point of regular facials is to clean the face of accumulated dirt that normal cleansing do not remove. Whereas normal facials are just clean and go, this one included a diamond peel which is a softer version of peels, yet a tougher way to exfoliate. In a nutshell, it's a procedure worthy of becoming a routine every three weeks or so.
That, and you get to have the ginger tea again after your treatment :P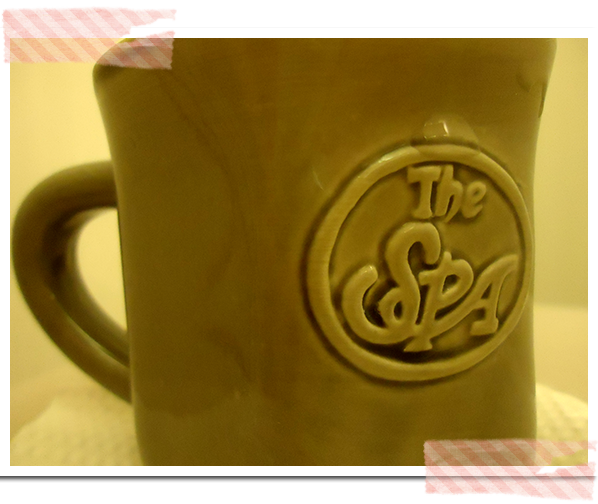 To inquire about Ultimate Diamond Facial, you can call SKIN at 4038000 / 09178092399 or visit them at SKIN Dermatology and Laser Center inside The Spa Welness, The Fort Bonifacio Highstreet Taguig City. Opening Soon at Shangri-la Mall.
NOW, the fun part: one lucky reader will get to go through the same luxurious treatment as I have, which is the Ultimate Diamond Facial! All you have to do are:
Winner will be drawn on Friday, May 24, 2013. Goodluck!
Catch my daily posts via Live an Inspired Life on Facebook!