Chronicles of Liquid Foundations: Shiseido UV Protective Liquid Foundation with SPF 43
Happy Thursday, ladies!
It's another week of sunshine and work and I am off to the Philippine Dental Association convention. Before I do though, I want to share an amazing find I was able to try on last week before heading up north.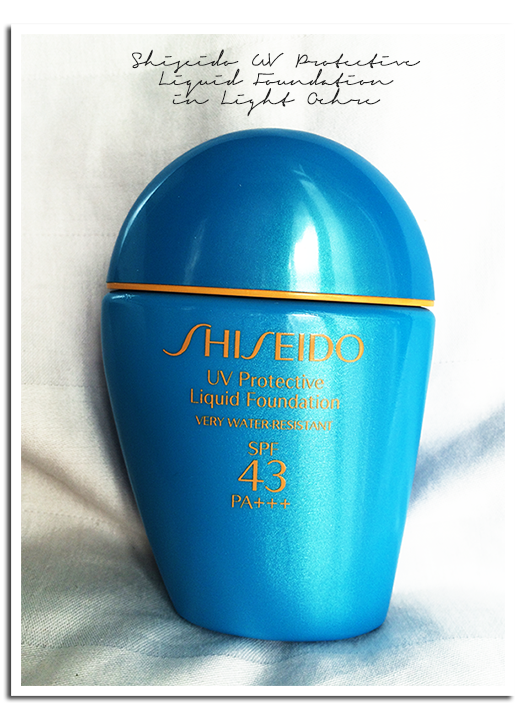 This airy, transfer-resistant liquid formula blends into skin flawlessly, providing a long-lasting and natural-looking matte finish. It contains SPF 42, which safeguards skin from damaging UVA/UVB rays. With resistance to water, oil, sebum, and other environmental aggressors, this foundation promises skin a beautiful texture with high protection. It is formulated with SuperVeil-UV 360™ and Profense CEL technology to deeply moisturize, protect from UV rays, and provide antiaging benefits for youthful-looking skin.
During the sip and see afternoon tea event of Shiseido some months ago, I remember talking about this particular product because it was intensely waterproof and with a higher than normal SPF.
Below are my thoughts on the product:
I was surprised that the product is a bit watery, considering the nature of what it promises to do, which is foundation with SPF. This was not bad though, as the product surprisingly delivered a fair amount of coverage with matte finish.
It being matte, I didn't have to add powder, which was a happy thing.
It dried up so fast, which is fascinating!
Bottle comes with a sponge applicator, which I only realized later. I apply this using my Ellana slanted flat top brush and it works well. I suppose you can use your fingers, too.
Not too bad at PHP 1,950. I'd grab this over and over again for summer months. It's sweat, hulas and water proof!