Bamba Bistro + Poco Deli
It's been a while since I've written a food review in this blog. I just realized I've always intended it to be my blog for shallow things, silly dreams and well, at that time, my date diary.
Some six years later, I normally go to restaurants with my best, closest friends, or alone, if I'm feeling anti-social. Throughout those years, I've developed a keener love for good, no, amazing food that my expectations have now gone higher when it comes to Manila food fare. Contrary to what a popular foreign post said, we actually have great food -- one just really needs to find it =P
And honestly, I made a promise to myself that I will not deny myself of the little pleasures in my life anymore such as eating reasonably-priced healthy, amazingly crafted food. So here we go, with my recent food discoveries, and why you should visit them soon!
Exhibit A: Bamba Bistro | Aguirre St. cor. Teodoro St., BF Homes, Parañaque City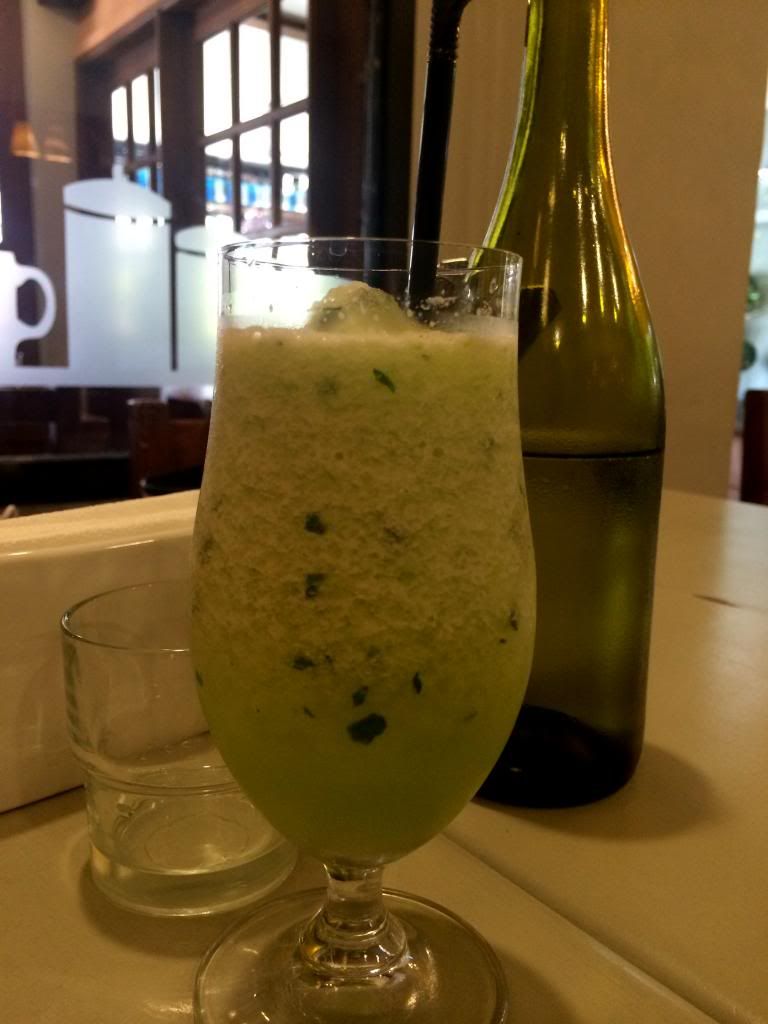 Cucumber Shake | PHP 120
It was upon the recommendation of a friend who lived in the South that we try Bamba out. In the corner of Aguirre and Teodoro, an apple green b sign stood so we entered the bistro that came with it.
The place is charming, this much we would already know. The specials were written in chalk and water were served in green wine bottles. We ordered the French moderne, fries in honey, feta and fried rosemary and the baby back ribs, which I also give 5 stars. Servings are appropriate, and as a mild but picky eater, I shared this with my friend. I ordered a cucumber smoothie too, and that was very refreshing on a hot, southern kind of day. Thankfully for Looloo, too, we got their dessert Queen Elizabeth for free (a brownie in caramel sauce with toasted walnuts) and I swear, that was orgasmic.
French Fries Moderne | PHP 150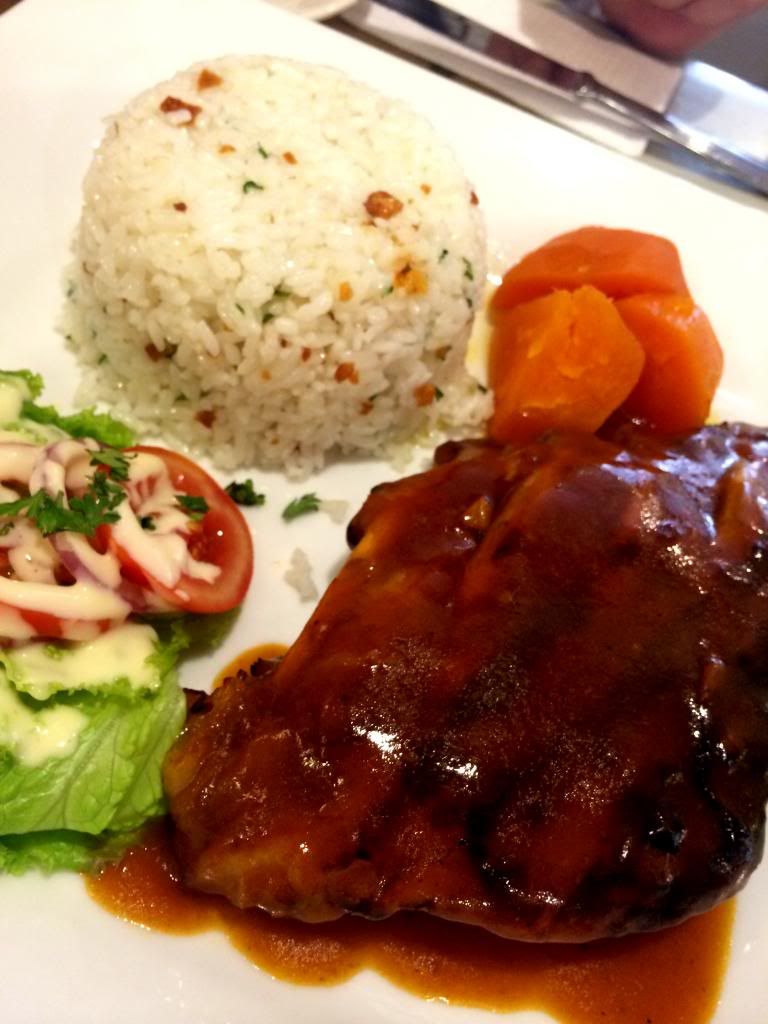 Queen Elizabeth | Free, thanks to Looloo
Can't wait to go back.
Exhibit B: Poco Deli, East Drive, Kapitolyo St., Pasig City
It was my first time at Poco Deli, triggered by the recommendation of my friend. Since I was only semi hungry, decided to have the bacon slab and the truffle pasta:
Bacon Slab | PHP 320 aka Best Decision of My Life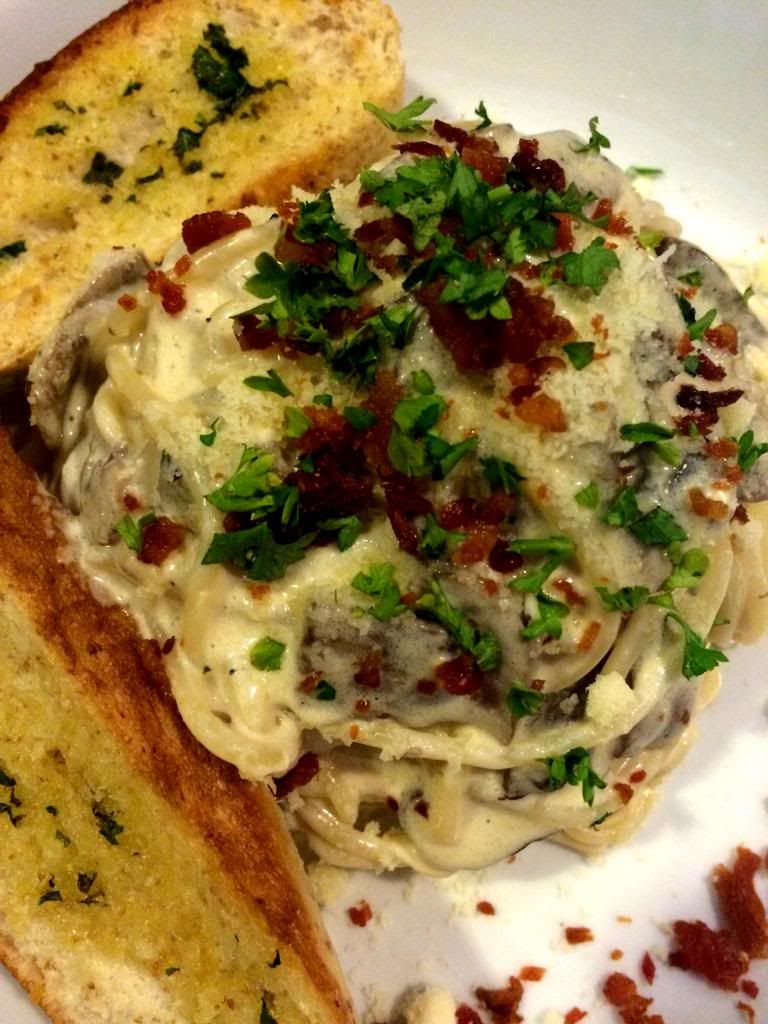 Truffle Oil Pasta | PHP 350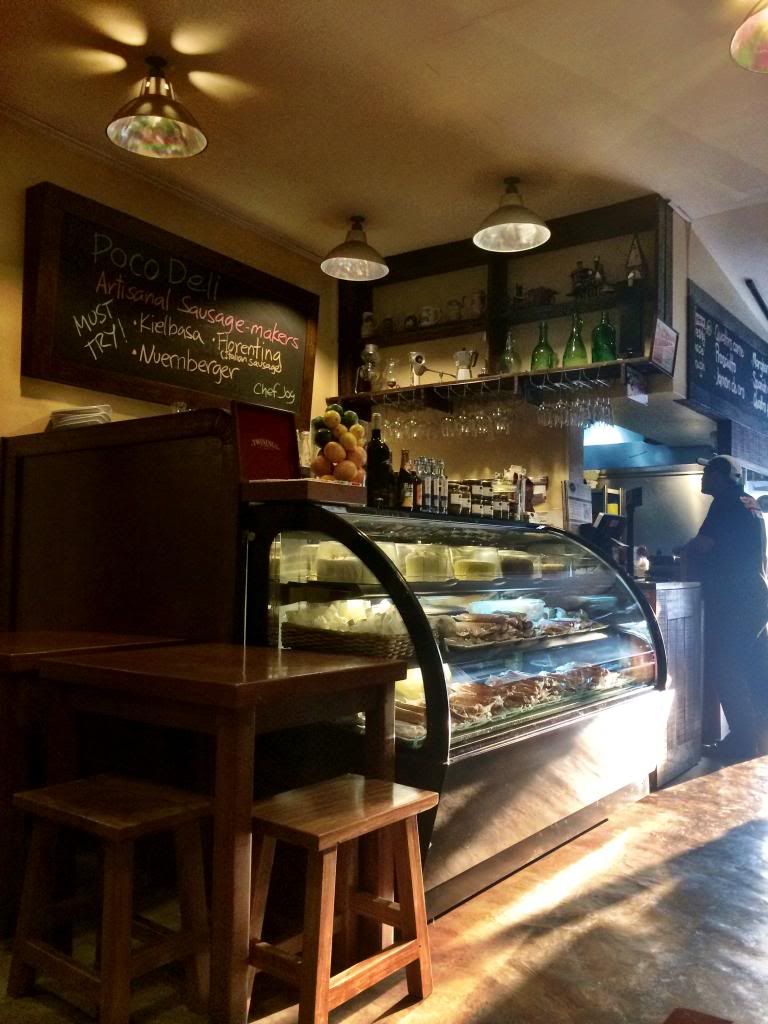 Love you, Poco Deli <3
Yummy. It's such a simple meal but it's so yummy! And worth its price too. I couldn't take my eyes off the list of ice creams and finally had the pistachio ice cream as well as the Gorgonzola and fig (PHP 100 each). I still can't take my mind off the pistachio ice cream I had there.