Getting to Know: Herbalife Skin
When the word Herbalife is mentioned, I can't help but think of the men of football who carry the brand's name in their football jerseys. David Beckham for example.
Or Cristiano Ronaldo and Iker Casillas.
Some Saturdays ago, our friends at Herbalife invited us over lunch to talk to us about their newest products: Skincare! It was a rather intimate lunch where they had a dermatologist over to talk us through various skin stages. I'm sad to know that skin does get older after the age of 25 --- but that's why anti aging skincare exist. The derma also confirmed my question: facials after all serve a long term purpose, that is for the skin to stay younger and cleaner and without oil.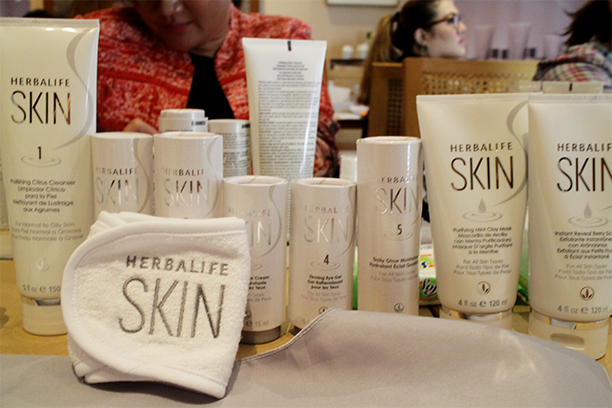 Herbalife SKIN products have been formulated with an optimum blend of Vitamin B3 and antioxidant Vitamins C and E, and Aloe Vera to get softer, smoother, more radiant skin and diminish fine lines and wrinkles. Created to replenish and rejuvenate the skin with fast results, Herbalife SKIN has been clinically proven to produce visible results in just 7 days*. The Herbalife SKIN range is paraben-free, sulfate-free** and dermatologist tested.
The Herbalife SKIN offers three skin care programs – Basic, Advanced or Ultimate – which combine products from the range to address specific skin care concerns and deliver tailored results to consumers.
Basic Program includes Soothing Aloe Cleanser or Polishing Citrus Cleanser, Energizing
Herbal Toner, Daily Glow Moisturizer and Replenishing Night Cream
Advanced Program includes Basic program with the addition of Line Minimizing Serum, Firming Eye Gel and Hydrating Eye Cream
Ultimate Program includes the Advanced Program with the addition of Purifying Mint Clay Mask and Instant Reveal Berry Scrub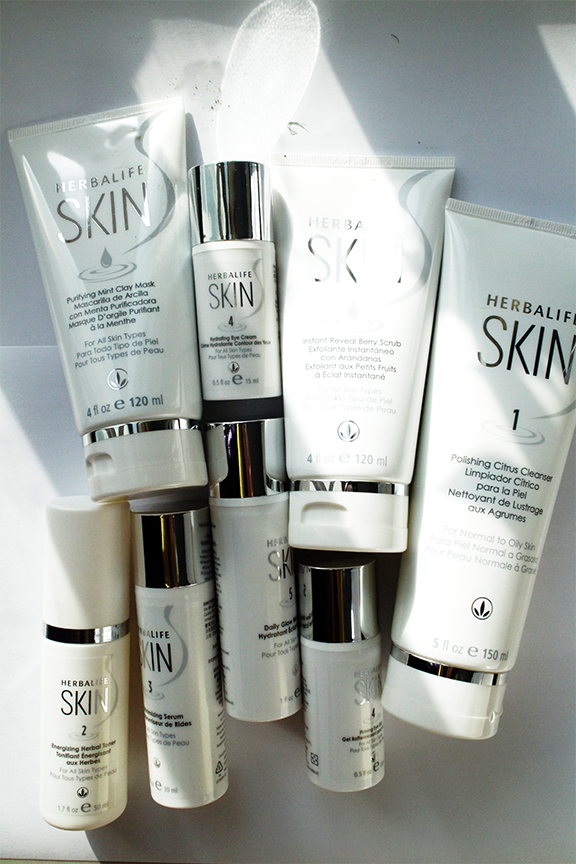 I love that it had a number on each bottle, so morning me doesn't have to figure out which is which. So far, my favorite is the Polishing Citrus Cleanser. Smells so yummy!
At the launch, after trying out all the products, I was made up by one of Manila's best makeup artists. Too bad I didn't have anything that night to take advantage of my makeup, still here it is: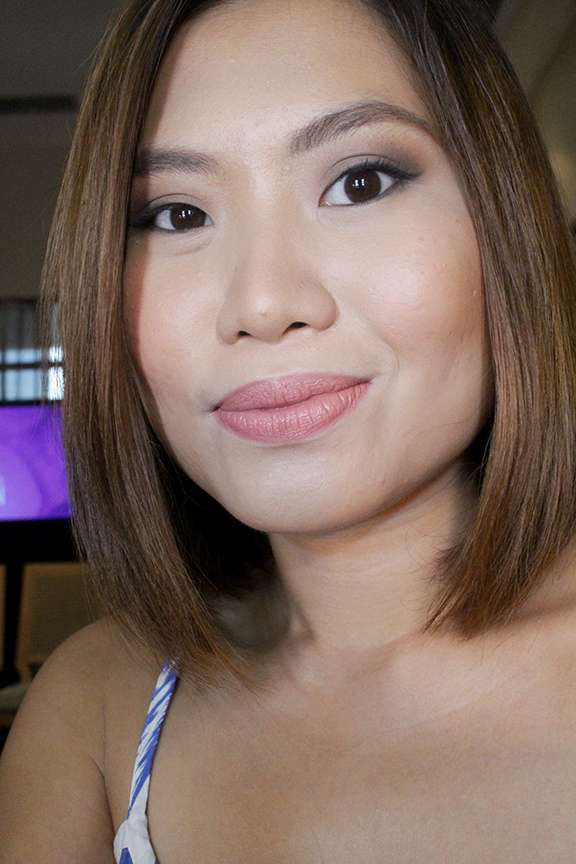 I love Nicole Pastrano's makeup on me!