Belgium
I wasn't thinking of Belgium when we decided to go to Germany and visit Amsterdam. When I happily announced this to my cousin who lived in Amsterdam, she Whatsapped me a daytrip option: Belgium.
I have to admit that it wasn't because I had a deep seated curiosity about Belgium why I went to the country in the first place. It was because it was there, a four hour bus ride away and I'm already in a new country. How cool was that?
The first thing I did was book a daytrip voucher from Viator. The trip cost me a little less than $100 which included my round trip and a guide. Not too shabby!
After which, I prepared myself in the best way I know how: watching a film set in a city I'm bound to go to. Thanks to Lauren, I ended up watching In Bruges.
If I were to sum up Bruges as a city, or as a tourist destination, that would be really it: Touristy. Bruges is beautiful. Upon arrival, we were met by white and black swans gliding in the rivers smoothly. The architecture is brownstone and upon entry is the church where Michelangelo's Madonna and Child is erected upon.
In summary, Belgium is a beautiful country, a lot quieter than Amsterdam I guess with the prettiest women, yummiest chocolates and fries!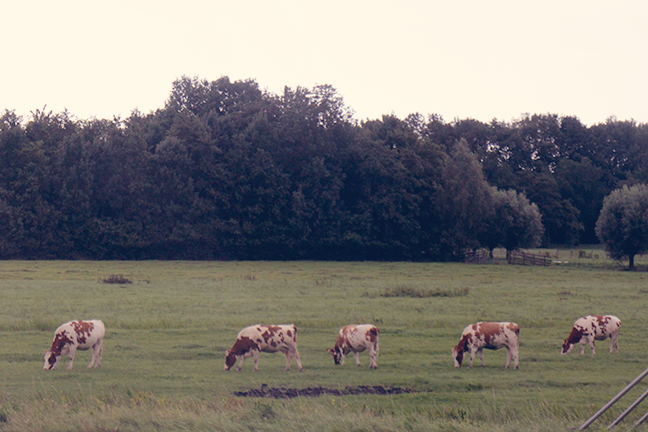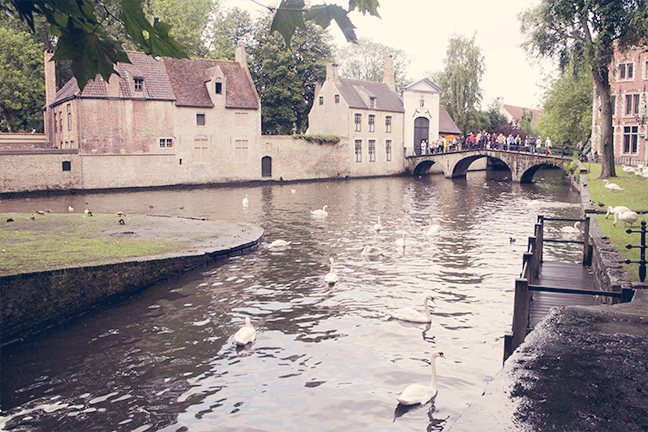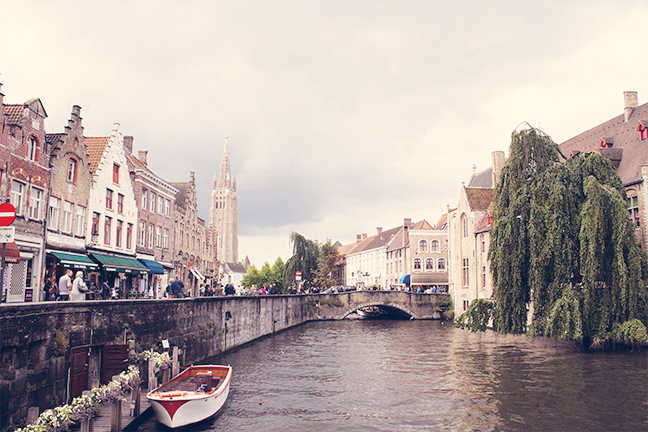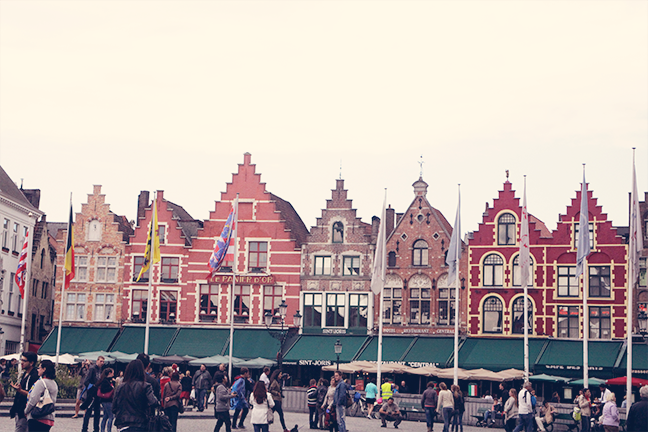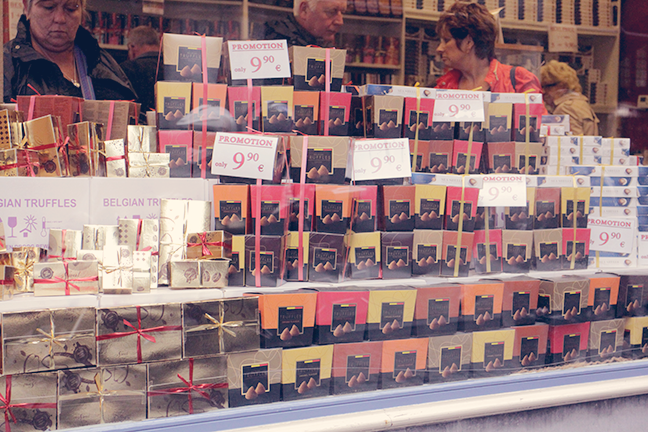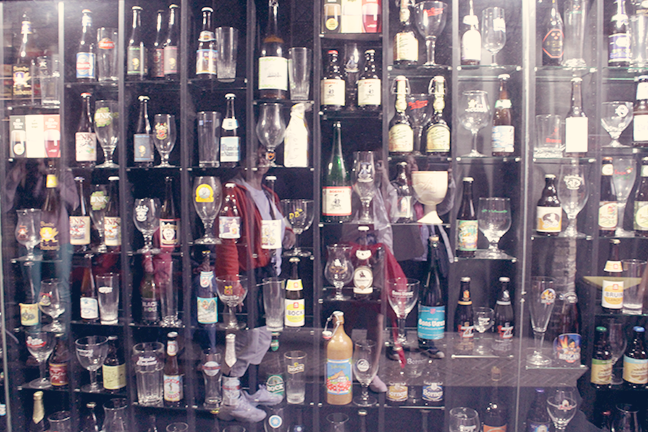 The Belgium Beer Wall | Wollestraat 8, 8000 Brugge, Belgium