Nekkid Beauty Creamy Body Scrub in Olive Oil
I've been saying this lately: I am now trying to be more mindful of what I use on my body. In my head, I am not as young as I was and I'm becoming more and more aware of what I put into my face and body. I'm happy, too, that more and more local brands are coming up to give us the best natural products that we long for.
One of the new all natural rands I've come across lately is my very own friend Sabs Dy-Liacco's baby, Nekkid Beauty.
We made it our mission to make everyone look good naked. Having the perfect body is not enough, so we aim to give you the perfect, glowing skin with our skin care made from natural ingredients -back to when ingredients lists were readable and understandable. Our products are 100% natural and paraben/additive-free, using only oil-based products that are not comedogenic that will give our products a longer shelf-life. We have stripped basic beauty products "NEKKID®" off of harmful ingredients and have returned to simpler ingredients, with ingredients lists you can fully understand. Our soaps are mildly fragranced to make them as hypo-allergenic as possible. Most scents that fragrance our products come from essential oils, or natural scents of the fruits or flowers that are added.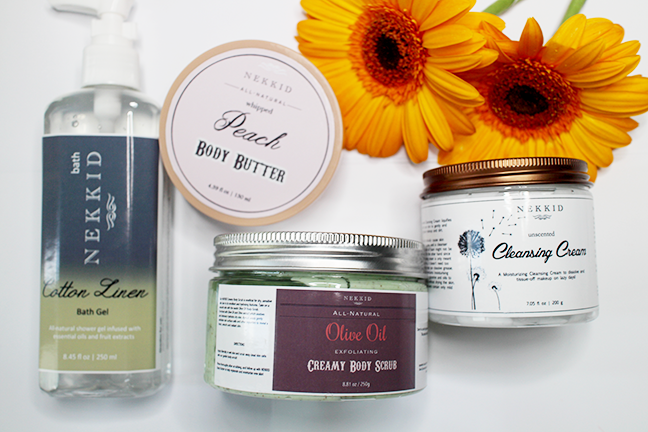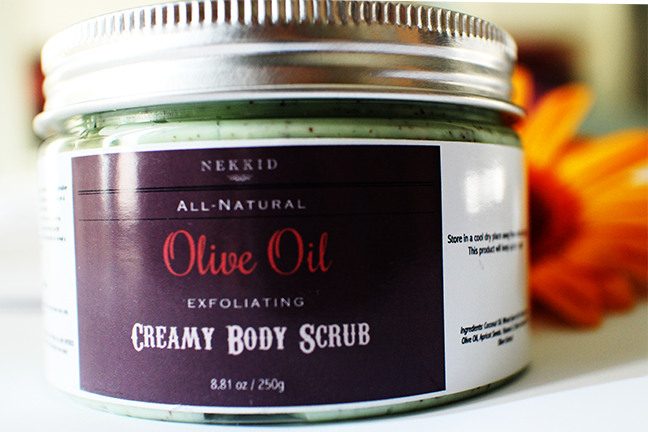 The Oleuropein extract of olives reduce reddening of the skin, dehydration and blood flow to the skin better than vitamin E. In a study, volunteers used gel containing oleuropein after undergoing ultraviolet radiation treatment. The researchers encouraged further study into the benefits of olive extract, possibly in combination with other active compounds, for protection of skin from sun damage.
What I Love About This:
SMELLS AWESOME. I've forgotten the nice olive oil smell for a time when The Body Shop phased out their dry body oil. Now that Nekkid Beauty came out with this, I can smell like that again!

LOCAL. I don't think there's a way to just stick with local products but if you can, Nekkid will be a great source of local products.

MOISTURIZING. I love that my skin felt amazing after taking a shower. No need for a non-scrub gel after.

EXFOLIATED. I love that body scrubs make skin feel like twice better: like you've applied lotion while showering.

PHP 350 price tag. Hooray!
Nekkid Beauty's Creamy Olive Oil is available through the Nekkid website.
Happy Thursday!
xx
Catch my daily posts via Live an Inspired Life on Facebook!