The Chick Lit Phase
One day, I woke up and thought to myself: "Wow, it's a super serious life I'm living. I need me some silliness and lighthearted fares ASAP." I realized how immersed I've been in real life, in catching and fulfilling responsibilities that I've forgotten to dream, or to hope or escape my drudgery of a reality. The truth is, Manila life is just so stressful lately, it's hard to want to have to go out of your home and not feel dread. The economy is not doing very well but I'm lucky to have good resources. Still, it's a blessed life, I just hate MNL traffic. It is then that I turned to my safe and comforting sanctuary of Chick Literature.
I did spend some time researching on Good Reads what I should read next as eBooks are not cheap and I didn't want to end up wasting the limited time I had for my entertainment.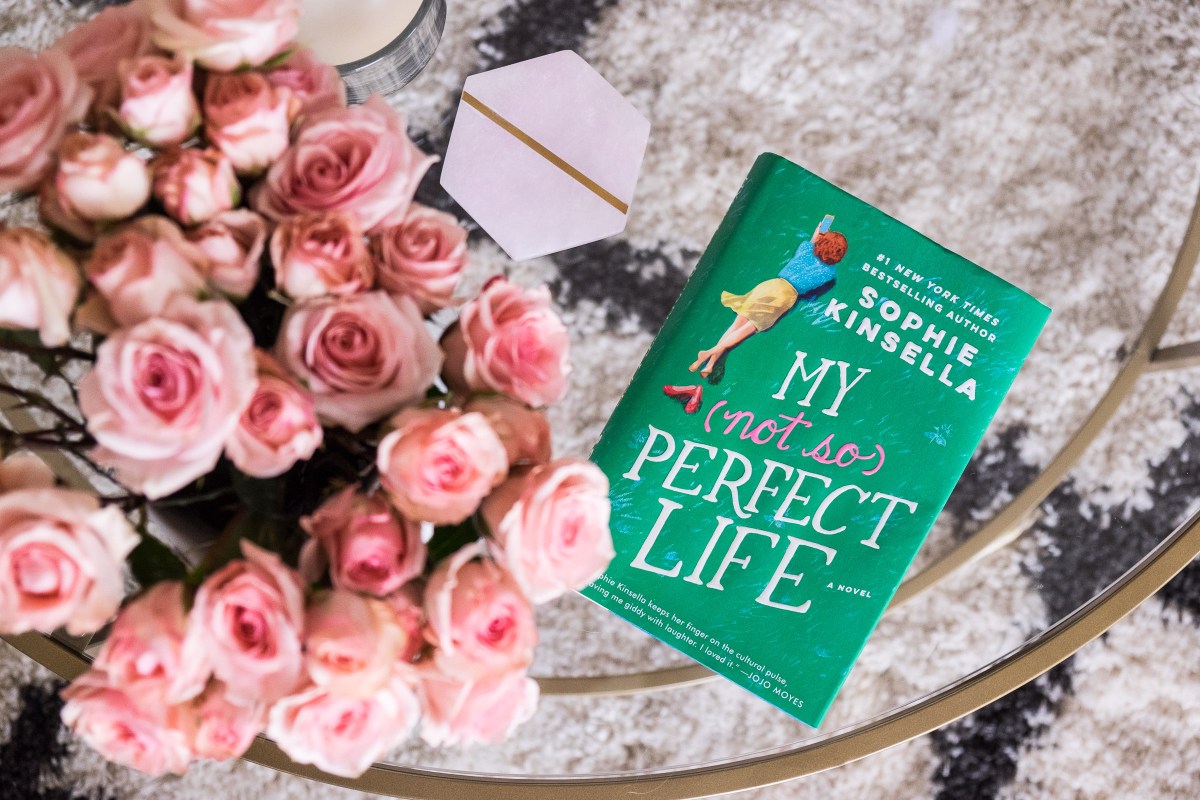 It's such a no brainer to pick Kinsella's newest novel as my first chick lit read in a long time. I love Sophie Kinsella's books, they're so lighthearted yet it also touches on so many other things a woman goes through in life like her relationship with her parents, her siblings, her career decisions. In this book, Katie Brenner is struggling to fit into her new London life, which leaves her broke and fired. Of course she finds an answer and a love life somewhere in there. It was so well written I ended up finishing the book after a very busy week. Thank you Sophie Kinsella for filling in the void left by absent chick flicks!
Forever, Interrupted didn't make me cry but it got me very emotional and clingy with Mike for a couple of days. It was the story of Elsie Porter Ross who married Ben from a whirlwind romance only to lose him after a week to death. How does one ever get over? TBH, I also don't know and throughout reading the book, I emphatized with Elsie because don't we all just fear losing someone we love so much? I know I do. I loved this book a lot and I'm hoping the movie adaptation will happen soon!
Oh my gosh. One True Loves is my latest read and I haven't even finished it yet but I can feel it will break my heart as much as Forever, Interrupted did. This one is about Emma Blair who marries her high school sweetheart Jesse, only to lose him in Hawaii. Years later when she's over him and got engaged to Sam, Jesse returns, having never died. SHUCKS. Stressful. I'm reading back again once I'm done with this blog post. Stay tuned for a full review soon!