All Eyes on Hue | A Happy Skin Review
It's been a while since I've sat in front of my vanity mirror and actually concentrated on applying eyeshadow. No, actually, I've done this just last weekend, when I went to a super club, but it's not the same as actually doing the same work when you're just en route to your office. Especially when your office is just across your home.
La di da.
I'd been experimenting with some of the things I'd gotten over the break and among those is a palette from local brand and local favorite, Happy Skin: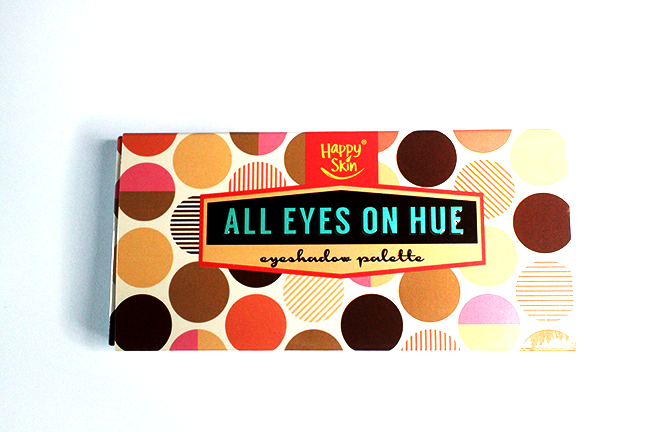 They say the eyes are the windows to the soul? Well, speak without batting an eyelash and seduce with eyes that smoulder! The Happy Skin All Eyes On Hue Eyeshadow Palette gives you the most wearable shades that allow you to be in the spotlight! The palette includes four must-have hues that give you the best make-up mileage: Biscuit, Oatmeal, Hazelnut, and Espresso. It's a delicious marriage of micro-fine shimmer hues and demi-matte finish shades. Easy to blend and long-lasting, these eyeshadow colors take you from day to night and are perfect for a quick subtle but sexy look.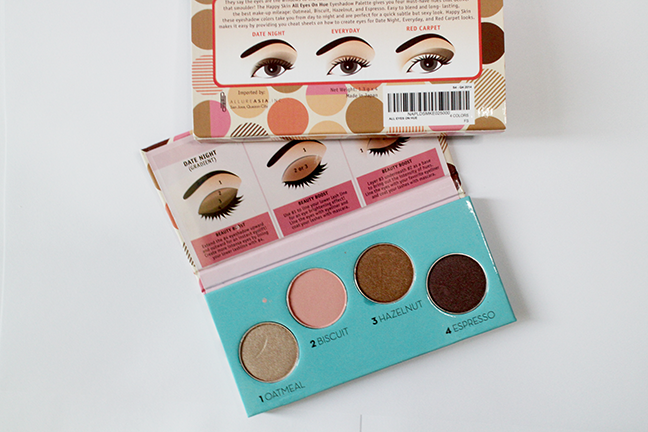 The palette comes in four neutral colors:
Oatmeal, Biscuit, Hazelnut and Espresso.
It's a plus that it comes with an instruction guide as well, for some of us who might forget how to apply eyeshadow. I sometimes do, really. My guess is that I'm nearing that part where I'm becoming more and more accustomed to neutral colors that I am hardly adventurous anymore. This palette is just enough to taunt me to spend 5 minutes or so in front of the mirror when all I wanna do is swim into infinity.
I love that it glides over the lids ever so smoothly though, thanks to argan oil. I particularly love the pink shade, which reminds me of cotton candy and kiddie days under the sun.
This is how I wore it this Friday:
A photo posted by Tara Cabullo (@champagnedreams) on Jan 30, 2015 at 1:34am PST
I think it's soft enough to be not scandalous to be worn inside a conservative environment, but also bold in the way that it makes your eyes stand out amongst a sea of non eyeshadow wearers. Not bad for the price of PHP 1,299 as well.
Happy Saturday!
xx
Catch my daily posts via Live an Inspired Life on Facebook!